Ages I Work With:
Techniques I Use:
Solutions Focused
CBT and DBT
Play Therapy and Sand Tray Therapy
Top Specialties:
Trauma
Family Conflict
Mental Health Coaching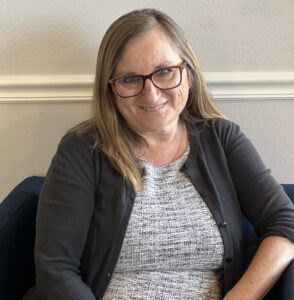 More About Leanne Snyder, AMFT:
My name is Leanne Snyder I am an Associate Marriage and Family Therapist at Unified Family Therapy in Lehi, Utah. I believe the client knows their situation best, and I truly believe they are the expert in their life. I am compassionate to everyone's situation no matter what it may entail. I listen with my heart and my ears to feel the pain and sorrow of what they might be feeling.
Working from a Solution-Focused approach I find that helping clients find alternative ways of
handling all their struggles of everyday life. I enjoy working with children to help them find different ways of handling the stresses of being a kid. I work with children who have been placed in foster care because of substance abuse as well as physical violence within the family. I also work with individuals both young and old to help each one cope with the day-to-day of life's challenges.
My ideal client is motivated to change. Change involves acceptance, along with developing
strength and resilience. Ultimately hope is my goal. I am thrilled when clients come to the
therapy space with an open mind and are excited to learn new skills to enrich their lives.
Working with adolescents and young adults as they navigate important years of life affecting decisions is a specialty of mine. I love to teach, listen and learn from my clients. I am committed to creating a healthy, healing supportive environment where we can work together to meet your goals and assist you in living your best life.
Locations
Leanne currently sees clients in our Lehi location with an option to see her virtually. Book an appointment with Leanne Snyder, AMFT at Unified Family Therapy today.
or
Click here to learn more about the other members of our team. Finding the right therapist is important. If you aren't sure which therapist to choose, call our front desk and we can help you find the right fit.