Meet Dog Therapist Miliana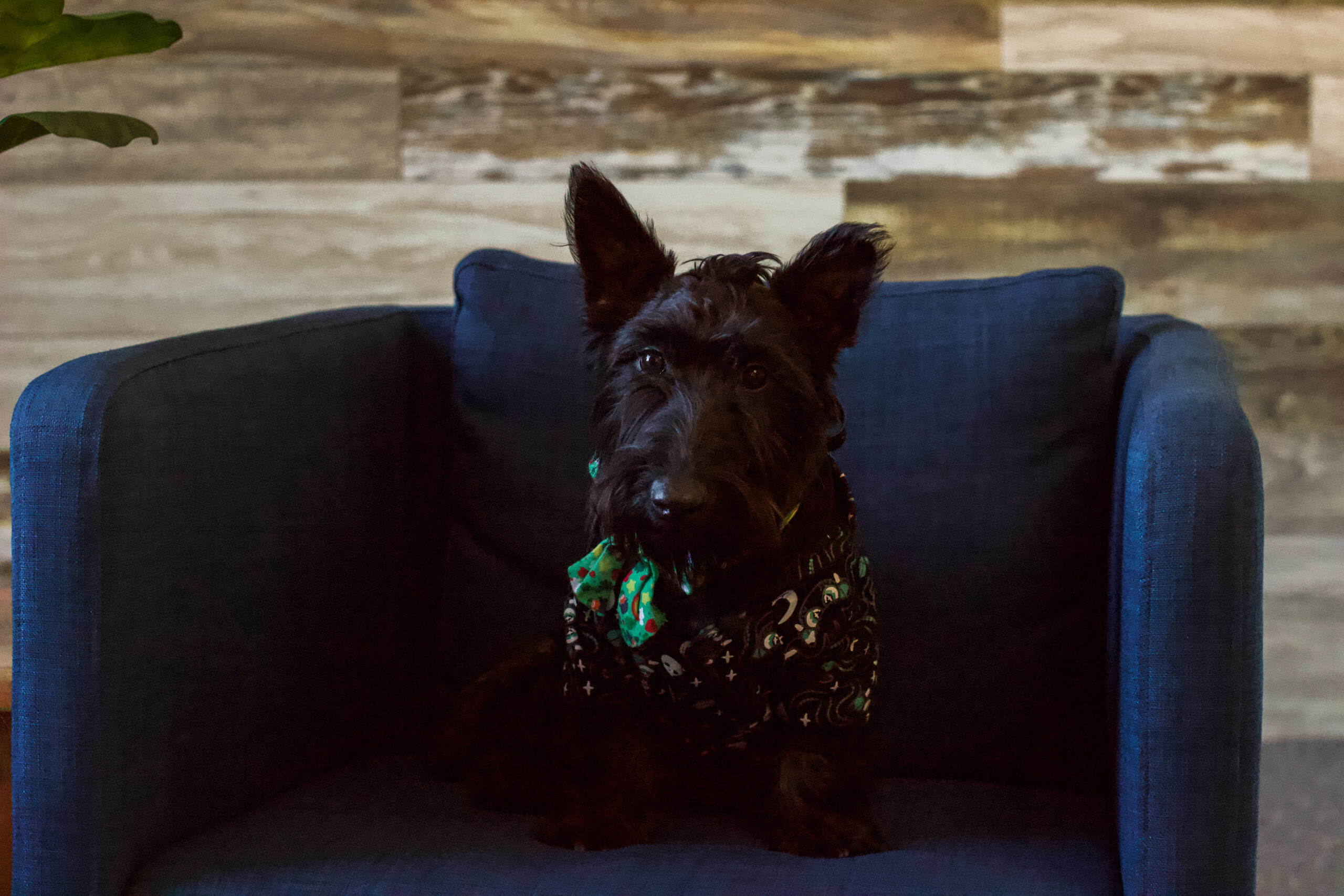 Miliana, or Mili for short, works with her owner/therapist Marissa Andrade, CMHC. You can schedule a session with them both and enjoy the calming presence of this adorable friend during your next therapy session.
Mili is a Scottish terrier, born August 1, 2022, and is working toward a Canine Good Citizen award. Mili is well-mannered, responds to commands, and will help clients practice assertiveness, boundaries, empathy, and compassion for themselves and for others.
What Part Does Mili Play in Therapy?
Mili's job in therapy is to simply be present. She may take a nap in the corner or by your feet or help clients with a variety of skills.  You can pet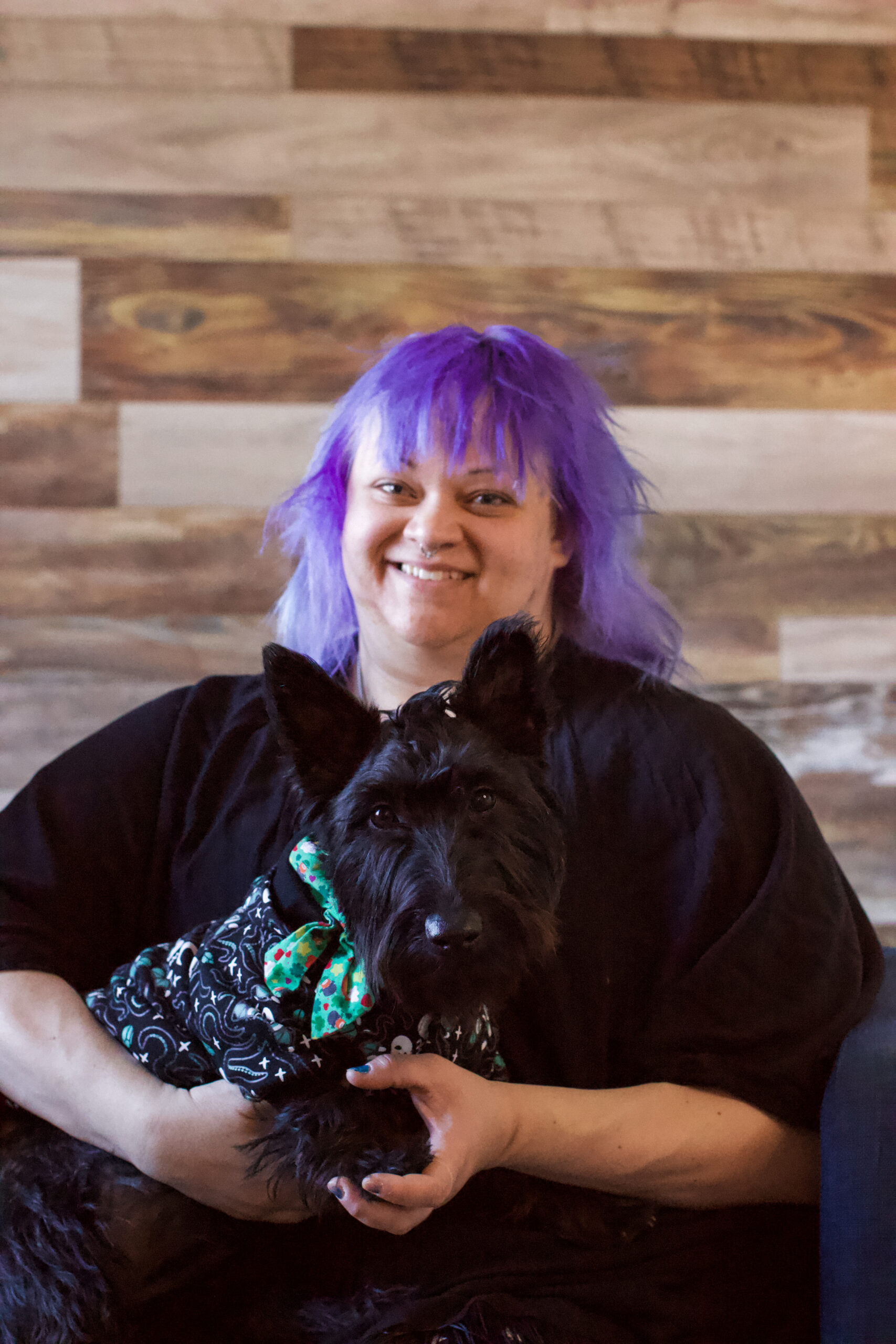 her or just enjoy her company in session. Mili can also help you practice your voice by asking for what you need/want etc. while learning how to effectively communicate assertively versus aggressively. Mili will offer opportunities for you to practice boundaries as she endeavors to sample savory snacks the client may have in a session, or perhaps to sniffle, kiss, or nose at a client for attention, and will need you to help redirect her to the level of interaction they are comfortable with.
Friendliness is one of Miliana's biggest traits, and she is ready to provide empathy and compassion for you in the session. Miliana enjoys physical affirmations of adoration and is willing to reciprocate by placing her head on your lap, or her tiny paws on your shoulder.
Location
Mili currently sees clients in our Draper location with an option to see her virtually. Book an appointment with Marissa Andrade, CMHC, and o at Unified Family Therapy today.
or click here to learn more about the other members of our team. Finding the right therapist is important. If you aren't sure which therapist to choose, call our front desk and we can help you find the right fit.